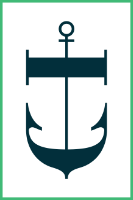 We pride ourselves in our ability to create significance in the lives of our clients. We seek to build a level of trust that is unprecedented in the industry. We value integrity and kindness.
An entry-level advisory role responsible for managing existing client relationships and administers planning advice. Supports new business development efforts
Minimum 3 years experience in investment management and/or Junior Advisor services or financial product sales with demonstrated ability to develop and manage plans and client relationships
Bachelor's Degree from an accredited college or university: Business Degree preferred
Proficient in Microsoft Office suite and financial planning and securities balancing software
Excellent communication skills
High value in integrity and kindness
Ability to work with a team
Duties and Responsibilities
Service relationships with existing clients
Lead routine and follow-up contact to clients
Coordinate financial planning process with planning team for new clients, portfolio changes and reviews
Participate in new client relationship development.
Participate in advisory planning meetings
Coordinate follow-up workflow for new clients
Serve as liaison between Planning and clients
Develop new business prospects