Long-Term Care & Life Insurance
Helping You Plan For Retirement
Don't Put Off The Important Things In Life
In our world of immediate satisfaction, fewer people are looking towards the future. While it's good to live in the present moment and enjoy each and every day as if it's your last, you have very good odds that you will live a long life. If you want to have the same quality of life that you are enjoying now, you'll need to plan for your future, which includes purchasing life insurance and planning for long-term care.
Anchor Wealth Management has two offices to help serve your financial needs, in Rockford, Freeport, or Lanark. When you sit down with one of our financial advisors for a free financial review, we can help you begin to determine your life insurance and long-term care needs, and put a plan into place. Planning for the unexpected (such as a sudden death) or for the inevitable (aging) is prudent on your part. Let us help. Contact us today for your one-on-one financial planning session!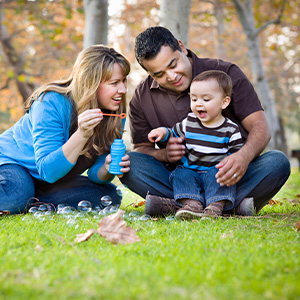 Why You Need Life Insurance
To provide for your family should something happen to you
To potentially leave an inheritance behind
To help your family pay off your debts should you pass
To provide financial security to your loved ones when you pass
To have peace of mind your family is safe
To ensure your business can survive without you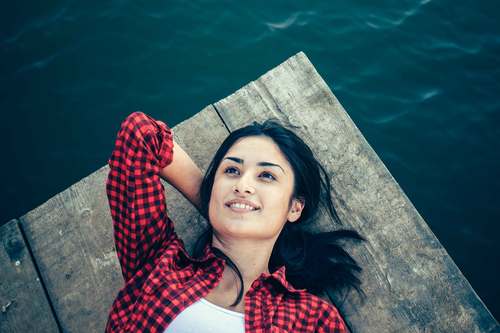 Like a harbor in a hurricane.
Life insurance and long-term care insurance are two things most people don't want to talk about because it involves thinking about your own death. A lot of people are afraid of dying and thus avoid the topic altogether. Yet, it is inevitable, and the best thing you can do for your loved ones that you would leave behind is plan for your passing.
Anchor Wealth Management understands how difficult this topic can be. However, the good news is once you plan for your death, you won't have to think about it again. When you partner with a financial planner, you'll be able to set your plan in motion with little thought. Below, we'll go into the importance of having life insurance and long-term care plans. Visit us in either our Rockford, Freeport, or Lanark office for a complimentary consultation today!
The Importance Of Life Insurance
Life insurance is one of the most important things you can do for those you care about. Term life insurance is a policy that you purchase for a certain amount of time, such as 20 or 30 years, and is one of the most affordable life insurance options. Term life insurance will pay out the amount of coverage you elect if you die within that term. The cost of life insurance is based on your age when you take out the policy, your health, and your estimated life expectancy. For most life insurance policies, you may have to undergo a physical conducted by someone employed by the life insurance company. These are usually not as involved as a physical at the doctor's office and mainly involves answering medical questions and perhaps a blood draw.
Life insurance offers you and your family peace of mind, especially if you're the breadwinner. Losing a loved one is hard enough, but having to deal with the financial implications can be devastating if you are not prepared. Anchor Wealth Management would be more than happy to sit down with you and review your options. For the price of a cup of coffee a day, you can protect your family. Call today for a complimentary consultation in Rockford, Freeport, or Lanark!
The Importance Of Long-Term Care
Too many people believe that Medicare or Medicaid will cover their long-term care when the time comes. The reality is that these government programs are not enough to pay for the increasing cost of healthcare as you age, and many will only pay for short stays. Furthermore, long-term care is not just for the elderly (in fact, we recommend that you consider buying long-term care at the age of 60); an accident, illness, or injury could cause you to need some sort of care and rehabilitation for an indeterminate amount of time. As people live longer, more people will need long-term care planning in order to meet their needs.
Anchor Wealth Management can help you plan for the future, including for long-term care expenses. The unfortunate reality is that you could be putting a huge burden on your loved ones, particularly your children, if you don't plan for your care when you are unable to care for yourself. It is possible to pay for long-term care expenses out-of-pocket, but only if you have the means to do so. Our financial planners have a myriad of options for you in order to plan ahead for the problems associated with aging. We offer free consultations in either our Rockford, Freeport, or Lanark location.
HOW ANCHOR WEALTH MANAGEMENT CAN HELP WITH YOUR LONG-TERM CARE AND LIFE INSURANCE NEEDS
Knowing that your family and your wealth are protected during uncertain times can provide better peace of mind. Life insurance can be an excellent part of a solid financial strategy, but like other investment opportunities, it is important to understand the many options and their impact on your goals. As your wealth management professionals, we can help you choose the best term life insurance plan or long-term care plan for your needs and your unique situation. We know that these investments are not a one-size-fits-all, and we are dedicated to sitting down with each client and ensuring that you understand all of your options. Reach out to our team of financial advisors to discuss the following options for your future:
Term Life Insurance
Long-Term Care
Anchor Wealth Management is passionate about helping you plan for your care as you age, as well as for your death if it's sudden. Both life insurance and long-term care planning can be incorporated into your overall financial plan for the future. Our financial planners understand how to craft a custom comprehensive financial plan that incorporates all of the elements you will need in order to be financially sound in your later years. Contact us today for an appointment in our Rockford, Freeport, or Lanark office today!