Helping You Plan Your Investments
Customized Investment Plans to Meet Your Goals
As part of a good, solid comprehensive financial plan, you will need an investment plan. Investment plans are like nautical charts to use various investments to get you where you want to go. Typically, investment plans use a variety of investment options, such as stocks, bonds, and mutual funds, coupled with your risk factor, in order to maximize your return on these investments.
Anchor Wealth Management located conveniently in Rockford, Freeport, and Lanark offers customized investment plans to meet your needs. Our expert investment advisors understand the markets and what to invest in and when. With your goals always in the forefront of our minds, we work diligently to ensure your wealth is protected and growing. Contact us today for a free investment plan consultation!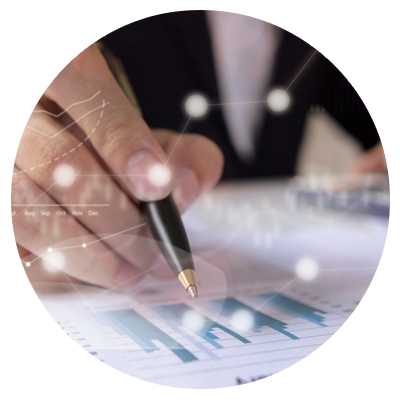 What A Good Investment Advisor Does
Understands your goals
Gathers information to assess your risk tolerance and risk capacity
Makes good investment recommendations for you based on your goals and risk level
Continually strategizes in order to maximize your return on investment
Ensures your portfolio is well diversified
Well-versed in the stock market and other investment instruments in order to pivot when necessary
Has your best interests at heart
And so much more!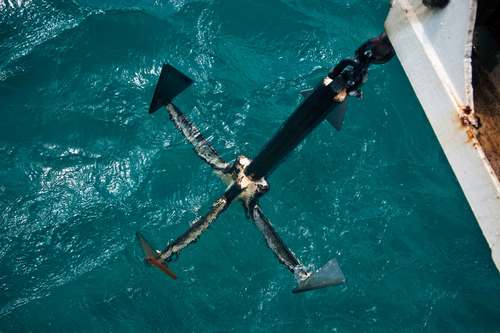 Your plan in action.
The difference between an investment advisor and a financial planner is subtle, but important. A financial planner focuses on savings, budgeting, mortgages, loans, life insurance, and investing for the future so that you can meet your goals. Investment advisors take a more hands-on approach and manage your money for you. This can take the form of investing your funds in stocks, bonds, mutual funds, and other financial assets, such as alternative investments.
Anchor Wealth Management, through a comprehensive financial plan, identifies how your wealth should be managed by starting with the end in mind. With an office in Rockford, Freeport, and Lanark, we are here to help you prepare for the future today. Whether you are looking for help with college planning or need retirement investment savings plans, we can help. Our investment advisors can help you form a holistic strategy to meet all of your financial goals. Below, we'll go over in a bit more detail about our investment advisory services. Contact us today to get started!
THE GOALS OF INVESTMENT ADVISORS
Investment advisors are predominantly occupied by three overarching goals when it comes to wealth management:
Safety
Income
Growth
Keeping the money you have right now safe is paramount to all else, especially if you are close to retirement. The last thing you want is to lose it all and be financially ruined. By partnering with our investment advisors at Anchor Wealth Management at either our Rockford or Lanark office, we will work hard to safeguard your investments according to your risk factors. You may see more conservative investments if you are close to retirement and more riskier investments if you are younger. It ultimately comes down to the risk that you are comfortable taking. However, during our goal discovery process, we'll ensure we have a solid plan in place to protect your money you have right now.
For many, having a good income in retirement that can support their lifestyle is important. This entails very careful planning on the part of your investment advisor since balancing risk with income can be tricky. However, the younger you start, the easier it will be to have a good income in retirement. Most of the income comes in the form of dividends from stocks, interest earned, or periodic withdrawals of the wealth you've created over time. Your investment advisor at Anchor Wealth Management can set a plan in action for a solid income in retirement.
If you are within five years of retirement, you should be setting a retirement income plan, which helps you to know where your income will be coming from every year. A retirement income plan will allow you to know when you will need to begin pulling from your retirement funds and gives you a clearer direction for investment purposes. Anchor Wealth Management can help you with retirement income plans at either of our Rockford, Freeport, or Lanark office.
Growing your current wealth is the key to your future wealth. Again, your risk capacity and risk tolerance will largely determine your rate of growth. However, the key here is that you have a solid and steady rate of growth throughout your money-earning years. Taking into account the time value of money and compound interest, your money will grow more and more each year as long as you are consistently setting aside money to grow.
Many people make the mistake of only saving what they didn't spend that month. The problem here is that dollar amount can vary, and sometimes they don't end up saving any at all. It's similar to the leftovers at dinner; much of these go to waste and are never used. Instead, Anchor Wealth Management recommends that you pay yourself first as if you were a bill. Automating the savings is a great way to ensure it's done without you having to think about it. Few things are as important as how you will take care of yourself in the future.
Many of our clients here at Anchor Wealth Management point out that it's hard to plan for a future when it may not exist because no one knows how long you have on this earth. Thus, they make the point that they want to enjoy life while they can. We agree with this sentiment, and investment planning does not have to mean you can't go out to dinner and enjoy a movie, or go on vacation. Investment planning is about finding the balance for you to plan for your future, while still enjoying life to the fullest.
Anchor Wealth Management believes that with investment planning you can have your cake and eat it too. Odds are, you make enough money to save for your future (albeit, unknown), pay off your debt, and still lead a good life. It's just a matter of planning, and, ultimately, a matter of doing. The unfortunate reality is that most people won't do the little things that all add up to be the big thing — wealth in retirement. Our financial planners help you to consistently do these little things so at the end of the day you are beholden to none.
Investments are the tools we use to execute your financial strategy. As your financial advisors, we educate you on the best available options and investment opportunities compared to your risk tolerance. Anchor Wealth Management investing advisors are fiduciaries in their roles as your personal investment planners, and we place clients' best interests at the forefront of all decisions. By continually referring to the financial strategy that we have agreed on, we are better suited to protect you from the emotions and behaviors that can move you off course. Typical investment planning can include:
College Planning
Retirement Planning
Small Business Retirement Planning
Estate Planning
401(k)
401(k) Rollovers
WHY CHOOSE ANCHOR WEALTH MANAGEMENT FOR YOUR INVESTMENT PLANNING NEEDS
Anchor Wealth Management is passionate about helping you plan your investments to reach all of your financial goals. Our years of experience allow us to help you narrow down your financial goals, make a plan, and then execute that plan. Truly, it doesn't take much time once your investment plan is set into motion, and if you partner with us, you won't have to think about it hardly at all. We always have your best interests at heart when we make investment decisions, and we consult with you periodically just to take stock of where you are at and ensure your investment plan is on target with your goals. We engage in continual training, and we have an eye for the big picture. Our role is to guide you in your investment planning decisions. If you are ready to gain control of your financial future, please reach out to our investment planners in Rockford, Freeport, and Lanark today.