Helping clients navigate the financial waters ahead.
Customized Financial Plans to Meet Your Needs
A comprehensive financial plan begins, first off, with your goals. Where do you want to be in five years, ten years, or in twenty years? What legacy do you want to leave? Do you want to travel, save for college, or save for a home?
At Anchor Wealth Management, we understand that a solid comprehensive financial plan for your future begins with your goals. Everyone is different and wants different things in this world. When you partner with us for your financial plan, we'll help you chart a financial course for where you want to go and how you will get there. From organizing your finances to budgeting and investments, we can help you determine the purpose of your money and help you accomplish your financial goals. We have an office in Rockford, Freeport, and Lanark to serve you. Contact us today to get started!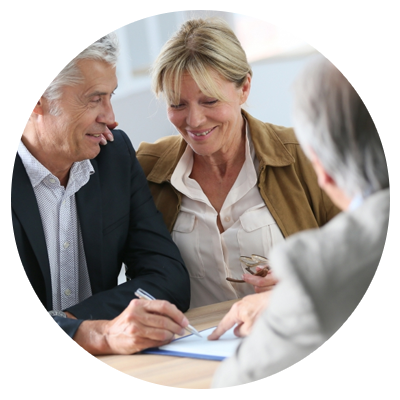 What Our Financial Advisors Help With
Comprehensive financial plan for your future in accordance with your financial goals
Managing and paying off debt
Budgeting for your financial goals
Long-term care
Estate planning
Retirement preparation
Tax implications
Preparing your legacy
And so much more!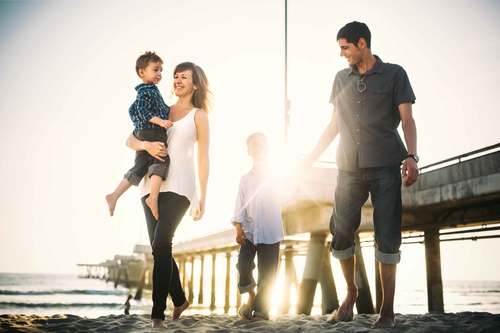 It's about the plan, not the portfolio.
Financial advisors are experts in all things related to personal finances. However, their main job is getting you to where you want to go in the future. If you need to send your kids to college in 10 years, a financial advisor can help you do that. If your ultimate goal is to retire in 20 years, a financial advisor can help you with that goal as well.
At Anchor Wealth Management, we take great care to help build a robust comprehensive financial plan that ensures our clients will live comfortably for the duration of the future. Wealth management is a long-term process. It is about setting financial goals and creating guidance to make the goals achievable. At Anchor Wealth Management, our process of financial advising is equal parts education and planning, taking the mystery out of your future and empowering you to make the best possible decision in setting your course.
One can break down a financial advisor's approach to planning in three easy steps:
Discover Goals
Chart Your Financial Course
Make Sure You Don't Run Out of Money Based on Reasonable Assumptions
Discovering your goals is perhaps the most important part of the financial planning process. First, we'll sit down with you and assess where you are financially. This entails going over all of your assets, liabilities, income, and expenses. We'll also ask about your current retirement savings, including pensions, 401ks, and any other projected retirement income. We'll create a list of your current investment holdings or any inheritance you may be receiving. At Anchor Wealth Management, we use the whole picture of your finances in order to form a solid plan of where you're going.
Another important component of financial planning is risk assessment. During a risk assessment, our financial advisors will take a look at your risk tolerance level. This is the degree to which you are comfortable with risk. In general, the younger you are, the greater your risk capacity, and the older you are the less your risk tolerance. This merely has to do with the fact that when you are young, you can afford to take greater risks because you have more time to make up any losses; whereas, when you are older, you need to be a bit more conservative when it comes to risk since you have less time to make it up than before.
At the same time, our financial advisors will analyze your risk capacity. Risk capacity is a calculation that is based on many factors, the biggest being your age. Outside of that, your income, financial resources, future projected income and inheritances, and other factors are considered to assess your risk level. This risk level is personalized and individualized based on your unique situation and your financial goals.
Depending on how long you've been saving, how close you are to your financial goals, and how much longer you plan to work, the calculated risk factor may be outside your comfort zone. However, when you meet with our financial advisors, we'll drill into the nitty-gritty details, using how much income you need as a guide for your level of risk. The beauty of working with a financial advisor is that your plan is amendable at any time, meaning as your situation changes, so too can your risk level and investments. Our goal is to strike a balance between risk tolerance and risk capacity to meet your financial goals.
Charting Your Financial Course
Once our financial advisors have discovered your goals, including your risk factors, we will then chart a financial course for you. The financial planners at Anchor Wealth Management want to emphasize that this course is not set in stone. It's a living document that can change as your situation changes. In fact, we'll present you with several options and different financial scenarios of best-case and worst-case possibilities. This will allow you to choose and to know exactly what you need to do to reach your financial goals. With people living longer, one scenario we want to avoid is you outliving your income based on reasonable assumptions. We'll also analyze that scenario and find ways to prevent that financial outcome.
When charting a financial course, it's important to consider long-term and retirement scenarios. Of course, circumstances change, and you'll never be able to plan for every scenario. Our team at Anchor Wealth Management are experts at adjusting your financial plan as time passes or as life happens.
Once your goals are assessed and your financial course charted, it's time to take action. Again, we'll put together many different possibilities with their outcomes for best- and worst-case scenarios. One of our more important jobs is to manage your investment portfolio by having your assets diversified to the risk tolerance and risk capacity levels you are comfortable with. Many of your investments will reflect your risk tolerance and capacity levels. This is where you will notice the allocation into different investment types, such government bonds versus stock mutual funds.
The financial planning team at Anchor Wealth Management are experts at executing your comprehensive financial plan. We pride ourselves on having a transparent financial process, meaning we want you to understand why we are recommending a certain investment over another. We will lay out all of your fees upfront, so you're not hit with a surprise bill. Once your comprehensive financial plan is finalized, we'll move forward with regularly monitoring your portfolio to ensure it is performing as expected. If not, we'll make a change. Our team is here to ensure you get to where you want to go in the manner in which you want to get there.
CHOOSING ANCHOR WEALTH MANAGEMENT AS YOUR FINANCIAL ADVISOR OF CHOICE
Anchor Wealth Management is passionate about helping our customers reach their financial goals. With an office in Rockford and Lanark, we do our best to exceed customer expectations and offer the highest-quality financial services possible. We will answer all of your questions and explain all of our processes and reasonings. We understand how financial planning can be confusing. We do our best to help you understand and learn about the purpose of your money and reaching your financial goals.
Anchor Wealth Management wants to help you meet your financial goals through the expertise of our financial advisors. In addition, we offer long-term care planning and term life insurance in order to protect the financial welfare of your loved ones should you pass unexpectedly. When you have a solid, comprehensive financial plan under your belt, you can rest easier knowing your future is taken care of. With years of experience, we believe we can help you by laying a foundation that you can then sink your anchor into. Get in touch with our team of independent financial advisors in Rockford, Freeport, or Lanark today to discuss how we can help you prepare for the future.