1st Quarter 2023 Newsletter
Optimism And Pessimism Require The Same Amount Of Energy. Choose Wisely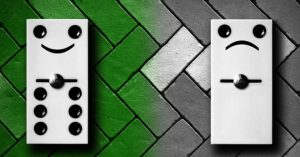 It's the time of year when I traditionally write an article about goal setting and how to make this year your best year ever financially. The news headlines tell me that I should be writing an article about recession and how to protect your assets from the economic downturn, but I want to take this moment to tell you that none of these things matter without the right mindset. Financial resolutions and economic plans don't stick if you aren't in the correct frame of mind. For years I have taught clients that 80% of financial success is controlling their behavior. This means that your mindset significantly impacts your financial success more than the markets.
I am challenging everyone who reads this to approach 2023 with abundance and gratitude. These two values take the same mental energy as scarcity and callousness. One of Anchor Wealth's core values is abundance, and we teach it with the analogy of a closed fist. Hold your hand out, palm up. Now close your fist. Imagine that your assets are inside that closed fist. Nothing can escape, but it is also true that nothing can enter. If you live with a scarcity mindset, you might not lose, but you will not grow.
Pessimism and cynicism have overtaken our lives for the past few years, and 2023 might give us cause for the same. But what if we all agree that we won't let the world dictate our ability to be happy and fulfilled? What if instead, we put our fate in our own hands?
If you have made a financial resolution in 2023, let us help you achieve it with the right combination of mindset and planning. Call one of our advisors today to discuss how the right mindset can set you on the right path to financial independence.
Five Retirement Changes You Need To Know For 2023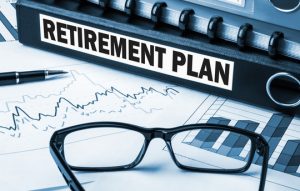 A new year brings new limits to some common retirement savings options. Here are five things that you should know about.
1. Changes to 401(k) Limits
Employee-sponsored 401(k) plans are the most popular form of retirement savings. While employees can elect how much of their paycheck, they commit to their 401(k), there is a limit to the amount that can be contributed each year. In 2023, that limit is being increased to $22,500. $2,000 more than the previous year.
2. IRA Contributions
An IRA is an excellent complement to an employee-sponsored 401(k), but similarly, it has limits to annual contributions. 2023 will see a $500 increase in contribution amounts, moving from $6,000 to $6,500.
3. IRA Phase-Out Range
Individuals covered by a workplace plan will see limitations in their contribution amounts to a traditional IRA if they make between $73,00 and $83,000. Single filers who make more than $83,000 will not be able to contribute to a traditional IRA if they make more than $83,000 a year.
4. Roth IRA Phase-Out Range
For individuals contributing to a Roth IRA plan, the phase-out range has increased from $122,000 to $144,00 in 2022 to $138,000 to $153,000 in 2023.
5. Social Security Changes
One of the most significant changes to retirement planning in 2023 is the cost-of-living adjustment made to social security payments. Social security recipients will see an 8.7% increase in their Social Security payments. That's a $140 increase starting in January.
Help Us Help More Families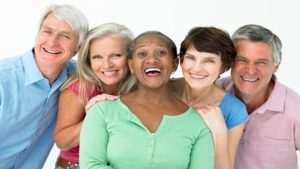 Anchor Wealth has set a goal to help 200 more households reach financial independence in 2023 and we need your help. If you know someone who could benefit from a complimentary financial consultation, please fill out a referral form. https://www.anchorwm.com/refer-a-friend/
Anchor Gives Back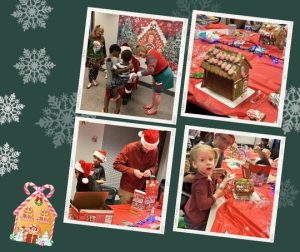 Anchor Wealth has committed to living with an abundance mindset in 2023 and giving back to our community is a top priority we set for ourselves every quarter, whether it is time or our resources. What better time to kick start this new initiative than the Christmas season? Last month, we had the opportunity to partner with Children's Home and Aid and the Mother House of Rockford. Children's Home and Aid's mission is to advance the well-being of children by investing in families to disrupt the systemic and multi-generational cycle of racial, social and economic inequality. Mother House Crisis Nursery is one of many programs underneath the Children's Home and Aid umbrella which provides a safe haven for vulnerable children when their families are faced with crisis.
As a team we were able to provide Christmas for two local families, as well as host a gingerbread House making party along with treats, hot cocoa, and a visit from Santa for the children and families of Children's Home and Aid and the Mother House Crisis Nursery. Our clients also got involved in making this happen by donating gingerbread making kits for the kids. Together, we were able to spread some Christmas Joy to these amazing kids and their families. Here's to a year filled with abundance and gratitude!